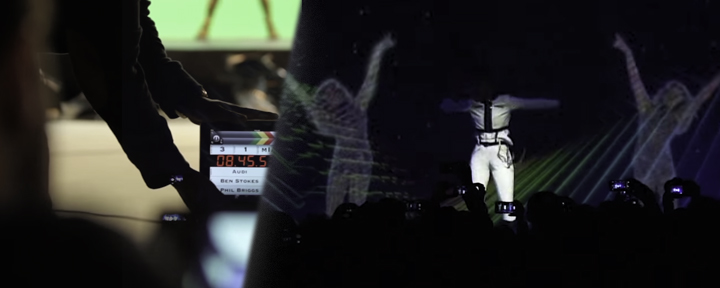 "I've never seen this before!" was the initial reaction from fans and crew.
Siam provided Technical Directors for both LA & NY to spearhead the project.
The Audi A3 launch combined multiple technologies for a mind blowing performance by M.I.A. & Janelle Monae.  Here was a concept that had never been done – incorporating 30 different vendors, a simultaneous concert on each coast, a hologram, a 3D set piece, pixel mapping through a media server on the set piece, state of the art sound, the latest and greatest LED lighting, all to wow the audience. The highlight of the night was when we introduced the hologram and the audience gasped with a shocked "Wooooooooo!"
If you're looking for cutting edge technology you need a team with the experience to coordinate the elements, you're just a click away- contact Siam.
More of our work with Janelle Monae
Review the case study – Janelle Monae Album Launch at Pier 84